IT IS YOUR DATA, YOU ARE SECURED
ENTP Mail has created this privacy statement to demonstrate our firm commitment to privacy. This statement sets forth our information gathering and dissemination practices for this website.
ENTP Mail uses several different forms that a customer can use to request information, products, and services. We gather the following information from these forms
Visitor's contact information (like email address)
Unique identifiers (like contact numbers)
Financial information (like account or credit card numbers)
IP addresses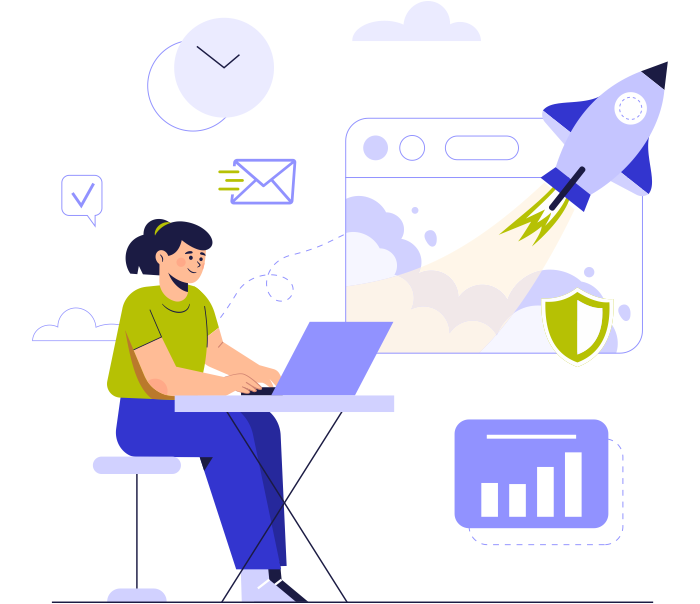 How do we protect your data?
ENTP Mail makes great efforts to follow industry-standard security measures to prevent the loss, misuse, and alteration of the information under our control. All the financial information gets encrypted during transmission. It ensures the security of your data using the latest encryption methods and never storing information such as your passwords in plain text.
Where is the contact information used?
Be rest assured, the details you provide are safe with us! ENTP Mail uses contact information to send you updates about the product and company. Your feedback helps us to improve our services.